Recent Acquisitions
Welcome
Welcome to the W.W.Warner Antiques website.
At Warner Antiques we specialise in 18th and 19th century porcelain, pottery and glass and have over 50 years of experience dealing in antiques of the highest quality. Our knowledge is key to our business and we take great pride in using our expertise to find and sell the very best pieces, from Meissen to Worcester.
We are members of the British Antique Dealers' Association, and were elected for our knowledge of porcelain, pottery and glass, although we also occasionally offer other antiques for sale. At all times, we strive to maintain the high standards set by this prestigious organisation, both in the quality of our stock, and in our service to clients.
Search By Item Category
Featured Item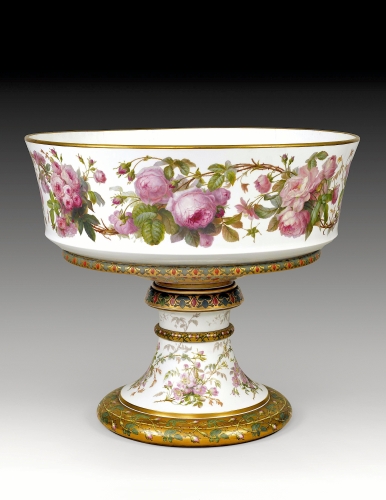 The Dudley Vase – 66cm High and 74.5 Dia.
This Coupe de Pise of the Second Empire was designed and executed at the Manufacture de Porcelaine de Sèvres. The Second Empire refers specifically to that period in French history where France was under the rule of Napoleon III. There are two date marks of 1853 and 1854 under the foot of the Coupe referring respectively to when the form was modelled and when it was painted and gilded.
Click here for more details
Next Fair
Next Fair
BADA 2019
20 - 26 March 2019
BADA 2019
20 - 26 March 2019